As a resident of the UAE, with a valid driver's license and owner of a left-hand drive vehicle, it's super convenient to zip across the roads of the UAE, getting from one place to another in total comfort. But what if your friend is on the other end of that spectrum and needs your ride to travel around town? Will insurance cover if my friend is driving my car?
Picture a scenario like this – You have a pal coming in from across the globe to visit or even to scout for a job in Dubai. Unfortunately, due to work commitments, you won't be able to get him around town during the day. However, you know he has a valid driver's license issued back home and can fully entrust him with your car. That's when you are suddenly struck with the question,
"Will insurance cover if my friend is driving my car in Dubai?"
Another situation could also be that your dear friend's car is temporarily undergoing repairs at the garage and he hasn't got his replacement vehicle yet. You do want to help out by lending him your car to run his daily errands but are immediately faced with the same issue of whether your automobile insurance is valid in such a case.
Back in the day, the rules used to be that anyone on a visit visa with a valid driver's license could only drive around in a hired car. However, the Roads and Transport Authority (RTA) has revealed that friends, relatives, visitors and tourists can now indeed drive a Dubai-registered car in the UAE provided they possess an international driving license as well as a valid passport from countries such as any of the GCC nations, Belgium, Austria, Germany, Spain, Greece, Switzerland, Netherlands, United States, Portugal, Canada, Finland, Poland, Turkey, United Kingdom, Japan, South Africa, Hong Kong, Singapore, Australia and New Zealand, amongst a few more names. Other nationalities can obtain an International Driving Permit from either their home country or via Emirates Post or any post office in the UAE.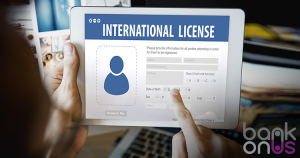 Now that's sorted, the focus shifts back to the actual question at hand, "will insurance cover if my friend is driving my car in Dubai?". The ultimate decision on the hot topic solely rests with your particular insurance company as each one has its own set of rules and regulations, policy terms and conditions when it comes to drivers other than the registered person handling the insured vehicle. So, our best piece of advice is that before letting your friend put the pedal to the metal, do check with your car insurance company whether the arrangement you've made with your friend complies with their rule book.
And once you receive the 'go ahead' for the same, it is advisable you obtain it in writing to avoid any potential problems that might arise in an event of an accident and claim.
Most motor insurance policies in the UAE permit anyone to drive the car provided they have a valid driver's license issued in any of the seven Emirates.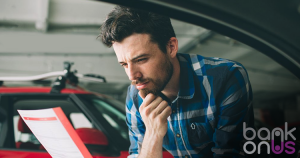 Some insurance companies even insist on a foreign driver or non-resident obtaining a temporary license before granting them the permission to sit behind the wheel. It's only after the aforementioned criteria is met, can the insurance cover your car in case of an accident.
There are also a few insurance covers that allow their policy holders to drive other vehicles which do not belong to them. However, they must realize that in such cases, cover is restricted to Third Party Liability only and hence does not provide cover for damage to the car they are driving. In the UAE, many of the insurance covers also have something called a 'Named Drivers' policy. This automobile insurance policy provides coverage only for those particular drivers who are specifically named on the policy. This means individuals residing in the same household or immediate relatives of the insured driver / car owner aren't automatically covered by the policy.
Some insurance companies offer comprehensive insurance policies which covers almost everything, including the car. But in situations like this, those who aren't included in the Named Drivers policy might not be covered in an accident, even if they have been given permission to drive the vehicle.
Generally, your insurance policy should cover the damage to your vehicle even if someone else is driving it, however the 'designated driver' must have a valid UAE license, your permission (written or verbal), strict adherence to the traffic rules and the regulations written in your policy and finally, doesn't participate in illegal activities (street racing or drinking and driving) while using your car.
Conclusion
And as the famous saying goes, 'a friend in need is a friend indeed', which means when trouble brews, you would definitely want to help out your friend in distress, or even perhaps family members who would want to drive around Dubai, all by themselves. And it's in all these situations that the question arises of whether or not "insurance will cover if my friend is driving my car in Dubai."
It's hard to envisage the future and so cannot predict whether an accident will occur or not when you lend your car to a friend, family member, roommate or colleague. Hence, it is important to really understand your auto coverage and how car insurance works in the event of another driver apart from yourself, crashing your car while sitting behind the wheel.