While most individuals see a car insurance policy as a mere formality, it is important to note that it is a means of protection, specifically from a financial loss.
Like every other type of insurance such as life, health or home, having a car insurance policy is just as important. Thankfully, this is mandatory in the UAE. Though it is common for individuals to view it as "another expense" and parting with your money to pay high premiums can be painful, there are several benefits of having the coverage. Knowing what your insurance covers and how it works will help you understand how good your insurance policy actually is. Therefore to assist you, we've put together a list of factors that you should be aware of when it comes to getting the most of your car insurance policies.
Roadside assistance
The road can be a backdrop for all sorts of unpleasant scenarios ranging from a flat tyre to an empty fuel tank or even being locked out of your own vehicle. In cases like these where one would typically hit the panic button, your insurance comes to your rescue.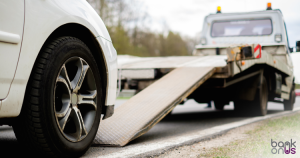 How? Your insurance card usually features an emergency number on it. Dialing this number puts you in touch with partner roadside assistance companies that will handle all the above problems as well as issues such as mechanical repairs or battery boosts. If need be, these companies can tow your vehicle to the required service centers as well. Certain roadside companies offer their services across the GCC.
If you do not find the number on your insurance card, you may find it on the left-hand side of your windshield.
Repair coverage
In the unfortunate case of an accident, a vehicle can be repaired at a garage or at the vehicle manufacturer's workshop, most often referred to as an agency repair. In most cases, an insurance policy would allow you to opt for garage repair. But with a comprehensive coverage, the agency repair option is possible. However, the duration that it is valid varies from company to company.Most insurance providers tend to offer it for five years from the vehicle's date of manufacture, with a higher premium charged once the car crosses two years.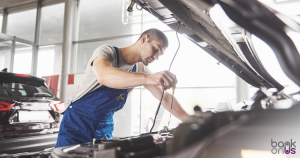 It is observed that a large number of individuals prefer having agency coverage for two simple reasons. The first, the vehicle is in the hands of the makers / authorized dealers therefore they are better able to understand the type or amount of repair work required on your vehicle. Secondly, you can be assured the job will be done using brand new and genuine parts.
Individual insurance
In the scenario of an accident, the insurance policy generally covers the vehicle and not the driver. However, you can change that to protect yourself. By paying a premium you can have the driver and passengers covered as well. The amount of premium you pay varies according to the insurance provider you choose.
Benefits of a comprehensive insurance
According to the country's laws, motor vehicle insurance is mandatory, therefore most people opt for the basic third-party motor insurance. With this, they are protected against their liability towards third party personal injury and property damage.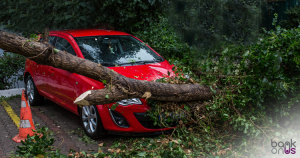 If you opt for comprehensive insurance, you reap the benefits of broader coverage. This includes your own damage as well as third-party property damage. In addition, it covers you against natural disasters and cases of fire, theft and vandalism. Plus it offers emergency medical expenses. General wear or tear, mechanical and electrical failures are not included though.
Location based coverage
As a resident of the UAE, your mandatory car insurance covers you within the seven emirates. However, if you're someone who uses the weekends as an opportunity to explore neighbouring countries such as Oman and Saudi Arabia by road, you have the option to get coverage that stretches beyond the UAE to other GCC countries. This results in stress-free road trips week after week because you do not have to worry about arranging an insurance policy for each / repeated visits to a GCC country.
And while we're on the subject of road trips, it is important to know that certain vehicles in the SUV category can also be covered for off-road travel provided an extra premium is paid. While this does not cover desert activities such as dune or wadi bashing, it covers travel on and off paved or gravel surfaces.
Age plays a role
When we talk about car insurance in the UAE, age does matter. Most new drivers are not aware of the fact that the younger you are (under the age of 25 to be specific), the more you pay to get your car insured. However, the plus point to this clause is that it, subconsciously, promotes safer driving among the youth who have just got their driver's licence.
Similarly, the age of your vehicle does matter as well. For vehicles that are over ten years, most insurance companies will not offer comprehensive coverage and premium is decided based on the condition of the car. If you own a very old car, do not be surprised if your insurance company refuses to insure the vehicle. There are a few insurance providers in the market who follow a strict policy of not insuring old vehicles.
 Why a no-claims certificate helps
Lastly, if you've been good on the roads and have an accident-free record for over a year…you're in luck. Why? Because you will be rewarded for your actions. A no claims certificate, linked to the driver and not a vehicle, helps you get discounts of up to 20 percent on policy renewals. Plus, if you get the certificate from a previous insurance provider, it also helps you secure insurance with a new provider at discounts of up to 30 – 40 percent. In other words, you'll be treating yourself to pretty big savings.
We hope that this piece on what makes for a good car insurance policy would help you make an informed decision. To compare some of the best car insurance quotes in UAE, please check out Bankonus.com