So, you've decided to invest in life insurance and are looking to learn a little more about the hot topic before diving into anything. Well, here we'll highlight the different types of life insurance plans that are currently out there in the UAE market. And once you've read through the various options available, you will be able to make a better, more informed decision when it comes to purchasing the right life insurance for you.
Term Life Insurance
As the name suggests, this type of insurance covers a particular period and is valid for as long as your premiums are paid. Which means, if an unfortunate event was to occur to you during the allocated timeline, your nominated beneficiaries will be entitled to receive the insured sum of money. However, once the term expires, you and your loved ones are no longer covered. Many might consider taking this type of life insurance as it offers high cover values at a pocket-friendly cost.
For example, a 40 year old male with a 30-year term life insurance plan of a premium rider return would churn roughly around AED 135 a month. After the 30-year term, the total premiums paid accumulate to AED 48,600.
Whole Life Insurance
As you might have already guessed, whole life insurance provides coverage for a whole lifetime (up to 95 years of age). To avail this policy, you would need to provide the premium amount for only a defined term. What's more, this type of life insurance also accumulates money value that can be encashed in case of an emergency.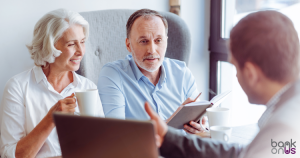 For example, a person purchases AED 100,000 whole life insurance plan at the age of 25. Now if the cash value account is AED 80,000, upon death, the insurance company is entitled to pay the beneficiary AED 100,000 which means it costs the insurance company just AED 20,000 (AED 100,000 – AED 80,000)
Endowment Life Insurance
This option seems to be one of the smartest choices as it not only gives you the benefit of Term life insurance but also helps you save for the future. It can be described as a combination of investment and insurance. The premiums however will be higher than term insurance primarily because of the assured returns that the insurance policy holder gets at the end of the term. So, it covers death benefit along with guaranteed maturity benefit.
For example- A 25-year-old person pays a premium of AED 5,000 p.a. for a policy term of 55 years for a sum assured of AED 1,000,000. In this case, the total premium amount paid by the insurance policy holder is only AED 275,000 while the sum assured is much more. It is for this reason that the premium for endowment insurance policies is much higher than term insurance policies.
Other Life Insurance Options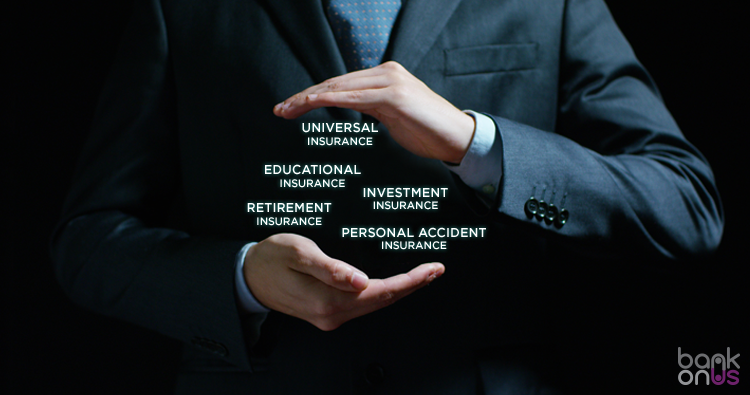 Besides these, a few other types of life insurance plans include universal, educational, investment, retirement and personal accident insurance, among others.
Conclusion:
Acquiring life insurance ensures that in the unlikely event of injury, critical illness or death of the policy holder, their loved ones are still taken care of financially. But choosing the right one and investing at the right time is what's important. The aforementioned types of life insurance policies should help you in picking an apt choice for you're the continuity of your family's well-being.
To compare different life insurance plans, do check out https://bankonus.com/insurance/life and get the best life insurance plans with the help of the top financial advisors in the UAE.