It's natural to have doubts especially when you are a first-time car owner looking for the best insurance policy for your vehicle. Well, we're here to bust the top car insurance myths and misconceptions that you might have heard floating around the track. With this article, we aim to set the record straight about vital automobile insurance facts that might have left you perplexed. Once you're better informed, you will surly be able to zero in on your preferred car insurance plan.
Oman or GCC Coverage means I can drive in that country –
Most of the insurance policies have the option of ticking 'territory extended to Oman / other GCC countries'. However, what many may not know is that this plan alone won't make it legal for you to drive around the intended country as the provided coverage is only extended to protect you against 'own damage' and not 'third-party damage'. This cover must be purchased separately at the border of each GCC country you wish to drive around in. There are also limitations attached like the duration of a single trip and total number of days in any 12-month period.
Accidents cover medical bills –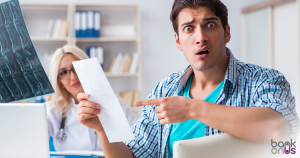 Another popular car insurance misconception is that 'additional personal accident' coverage will cover all your medical bills and expenses for the injuries caused either as a result of a car collision, road accident involving the insured vehicle or while alighting and entering the automobile. The truth in fact, is that each car insurance company has a pre-determined amount for bodily injuries sustained like physical severance, irrecoverable loss of sight and even death. Which means, you cannot simply take your medical bills and expect the insurance to cover that total amount.
Agency Repair is the preferred option –
Many car owners always seem to prefer to opt for 'Agency Repair' as this feature allows them to get their car repaired by the official dealership from where they purchased the vehicle, in the event of an accident. Although agency repairs ensure quality control and good service, choosing the Non-agency Repairs option might actually be a good thing. Most insurance companies are affiliated with reliable workshops and garages that are pre-tested and approved. This alternative is more cost-effective when compared to agency repairs. You may also receive quicker service from these garages and many agencies even offer pick up and drop services for your car.
Mechanical Repairs covered completely –
This car insurance myth involves mechanical repairs and whether it's covered by your insurance dealer.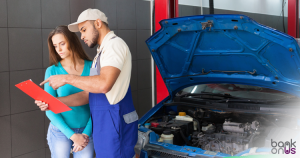 Yes, mechanical repairs would be covered if needed post an accident however, in the unfortunate event of your car breaking down or the general maintenance posing a problem, your comprehensive insurance policy will not cover the mechanical repairs unless predetermined by the company at the time of acquiring the insurance plan.
High valuation on my policy document –
Agreed Value is a specific amount that the insurer and the vehicle owner agree upon on charting up the insurance policy. Now, you might want to give your car worth a higher denomination however, it is better you keep it as low as possible for the following reasons. For one, you will have to pay more for your policy if the vehicle is insured at a higher value. Also, the amount mentioned in the policy can only be claimed if the car is declared a total loss,then only will you be reimbursed the agreed amount.
The insurance company of the friend or relative driving my car at the time of an accident will pay for damages –
Here's a common car insurance misconception many people residing in the UAE often believe. However, the truth is quite the opposite.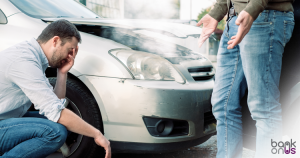 In the event of an accident, the insurance is extended to your car itself and hence, you will be responsible for repairing the damages incurred to your vehicle. Your insurance policy should cover the damage even if someone else is driving it, although keeping in mind a few conditions: the driver must have a valid UAE license, written or verbal permission, has adhered to the traffic rules and regulations mentioned in the policy and hasn't participated in illegal activities while using the car (street racing or drinking and driving).
Personal insurance policy also covers commercial use –
The reality here is that your Personal car insurance policy does not cover commercial use and hence, your claims will be rejected if you were in fact, using your vehicle for business reasons. You have the option of applying for a commercial motor insurance policy if you plan on using your car for business however, it will be more expensive.