What's the first thing that comes to your mind when you talk about Electric Cars?
Well for one, Electric Cars are a more eco-friendly way of travelling, as these vehicles run on electricity and hence, eliminate the need to use up naturally occurring resources which are depleting at a rapid pace. It also helps saving a pretty penny as oil prices continue to rise. And while we're still on the hot topic of being environment-conscious, since there's no fuel burning involved and no tailpipe emissions like cars with internal combustion engines, the release of harmful greenhouse gases into the air is significantly reduced, thus creating a smog-free atmosphere. They are also relatively quieter and are fitted with advanced batteries that take just 30 minutes to an hour to recharge.
So the eco-friendly checkbox is given a green tick but what about the exterior?
In a world where looks are as important as functionality and features, vehicle owners are often very particular about the fact that their car reflects their personality. Well, electric cars seem to have impressed everyone in that aspect, too. No longer do these automobiles look like they've been plucked out from a science fair or a one-off skeletal prototype machine. Most of these road beasts are blessed with beautiful, shapely bodies sprayed on with coats of eye-catching colors, making it almost impossible for you to spot a zero-carbon emission electric vehicle from a conventional one as they zoom down Sheikh Zayed Road.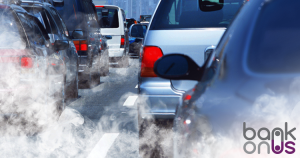 Forward-thinking motorists who want to join the green movement and believe in a sustainable environment with a better air quality and clean energy are not alone. The UAE government aims to reduce carbon emissions by up to 15% by the end of 2020 and have predicted that the road will be ruled by around 32,000 electric and hybrid cars by 2020 and 42,000 of these eco-friendly vehicles by 2030. So in order to breathe life into this not-so-distant futuristic vision, the Road and Transport Authority (RTA) in collaboration with Dubai Electricity and Water Authority (DEWA) have revealed a slew of incentives and initiatives for electric car owners. Here are 4 positive moves carried out by the UAE Government in an endeavor to set the right conditions for eco-friendly drivers to enjoy whilst zipping through the seven Emirates.
Here in the UAE, most areas have a pay-and-park rule and the hourly coin feed depends on which zone the vehicle drivers have chosen to park their cars. However, if you are the proud owner of a zero-carbon emission electric vehicle, you can take complete advantage of the free parking spots that are speckled across 40 different locations.

Each of these electric vehicles will be endowed with a unique plate number sticker from the RTA which will help inspectors and officials differentiate the cars when in public places.

Another initiative taken by the UAE Government is the exemption of RTA registration and renewal vehicle fees for electric car users. And as a double bonus, once fully registered, they will receive a free Salik tag.

Driving an E-car means owners have to juice their ride with electricity and many of them might have concerns about how much their consumption will cost them. Well, prior to September 2017, the cost of charging electric cars at designated public electric vehicle charging stations was just 29 fils per kilowatt. However, E-car owners will be delighted to know that once they register in the Green Charger initiative, they can avail these services absolutely free of cost! There are 100 DEWA public electric vehicle charging stations conveniently located at various places such as petrol stations, clinics and hospitals, airports, government offices, commercial offices and shopping malls. There is a smart app that pinpoints the different Green Chargers and even indicates whether they are empty or busy at the time. By the end of this year, the Government aims to install 100 more EV charging stations.
And as the aforementioned revealed, the Government goes all out while supporting electric rides on the roads, in addition to another benefits offered to the owners of these vehicles includeing Green Bank loans.
Now after all these initiatives, let's look at how insurers handle electric cars as it is mandatory that all vehicles on the roads of the UAE be covered by motor insurance.
At a glance, insurance plans for eco-friendly vehicles seem pretty much like any other policy drafted for conventional cars. This includes own damage cover, third-party bodily injuries, natural disaster cover, third party property damage, free roadside assistance and Oman extension cover with all comprehensive policies, among others.
However, Electric Car insurance in the Middle East is fairly new ground with little historical data to get by. Even the average claim cost isn't very clear as the cost of parts cannot be compared to that of petrol-fueled cars. Even the expected number of accidents during the first year cannot be rightly fathomed due to lack of prior knowledge in this matter. Insurance company AXA leverages on its global expertise and has come up with a comprehensive policy for Eco-friendly Tesla cars. Besides the usual covers, it also provides property damage up to AED 3.5 million, with the car value being its main insurance policy. Similarly, there are other insurance companies out there who are willing to provide comprehensive policies to E-car motorists.
Conclusion:
Electric cars are increasingly looking like the future of transportation, especially with many companies like Nissan, Tesla, BMW, Renault, Volkswagen and others continuously working towards improving technologies as far as electric cars are concerned. They are eco-friendly and even pocket-friendly as in the long run, many models can help you save better than their conventional counterparts. Electric engines require much less maintenance than engines that run on combustion, all because there is no lubrication involved in the process. Hence, the related parts will require reduced maintenance and last longer. However, what actually jumps onto your annual maintenance budget report are consumable parts like tires and breaks.
Acquiring your eco-friendly road companion after skimming through numerous automobile catalogues and showroom visits is generally just a half of your battle won. Thereon, leave it to the experts at BankOnUs to help you insure your electric car by dishing out auto insurance quotes and policies from the best car insurance companies in the UAE.