Having a credit card in your wallet can get you out of some pretty sticky situations while earning you plenty of bonuses, cashback, discounts and travel points. Though you might already be familiar with some of the credit card benefits such as cash advance, short term interest-free loan and Shariah compliant cards, there is also plenty of hidden perks/benefits that most people don't know about. Now read on as BankOnUs lists out some other lesser-known positives of owning a credit card in the UAE.
Extended Warranty
Among the hidden credit card perks/benefits that most people don't know about is enjoying extended warranty. When you purchase certain items such as household appliances, you get a complimentary extended warranty period of 12 months over and above the original manufacturer/retailer warranty. This helps you avoid shelling out for the cost of repair and replacement of the item acquired. However, check your cards' terms and conditions as the extended warranty coverage doesn't apply to everything.
Purchase Protection
Did you know that you are covered up to a certain amount if the items you purchased via your card are stolen, damaged or destroyed by fire or an accident? Yes, all you have to do is submit your claim with proof of purchase within a particular time frame and your damaged product will either be replaced, repaired or even reimbursed.
Concierge Services
When you opt for a credit card in the UAE, you'll be able to take complete advantage of personal assistance 24/7.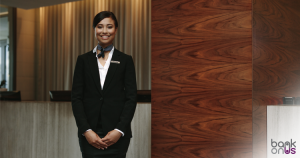 Save precious time by simply getting in touch with the dedicated concierge service anytime, anywhere.
This could mean help with last-minute restaurant reservations, booking tickets to your favorite concert or even planning a special occasion.
Roadside Assistance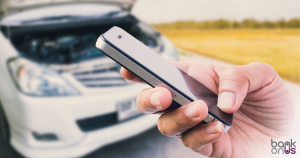 And while on the subject of 24/7 help, another credit card benefit that most people don't know about is that you can avail free roadside assistance around the UAE anytime, day or night. This means services such as towing, lockout, fuel delivery, flat tyre or battery boost are all just one phone call away.
Free Travel Insurance
With a credit card in hand, you don't need to organize for travel insurance separately.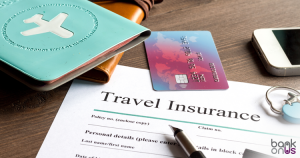 The complimentary insurance makes sure all your trips abroad are covered. This includes accidental death, permanent total disability due to an accident, baggage loss or delay, flight delay, missed departure or cancellation, emergency medical evacuation and death repatriation.
Emergency Medical and Legal Referral Service
Credit card users in the UAE can also avail emergency medical and legal assistance anywhere around the world so that globetrotters may travel the world, worry-free.
Conclusion:
So, after reviewing the aforementioned hidden credit card perks / benefits, you are now better informed about this crucial banking aspect and might even decide on getting a credit card of your own while residing in the UAE.