While most of the populace of Dubai is ecstatic about the gallons of water that has been cascading down from the Dubai sky since last night bringing with it the much needed respite from the heat…
… some of the folks are downright upset. Remorseful even.
Why, you ask?
Well, owing to the fact that cars and rains do not make the best of friends; you know how much of a havoc excessive rains/floods can wreak on our dear motor vehicles. So then, it goes without saying that the car owners who aren't adequately insured are not really enjoying this whole rainy situation.
Hmmm.
So, are you adequately insured?
Well, that depends on the kind of insurance cover you have for your car – Comprehensive or Third Party Liability?
The Comprehensive car insurance – also known as fully comp cover – is one of the higher levels of protection you can get for your car. Therefore, people who have 'Comprehensive Coverage' as part of their Auto Insurance Policy with an extension for flood and home coverage have nothing to worry about – be it rain or thunder!
On the contrary, Third Party Liability (TPL) policy, as the name implies, covers damage to others as the result of an accident that was deemed your fault. Any damage that may have been caused to your own car is your own problem.
Ouch, that sounds rude! And you know what else does it sound like? Like it won't save you or your car should any damage befall upon it thanks to the pouring rains!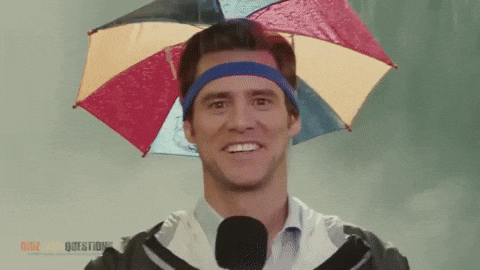 Does having a Comprehensive policy mean you're 100% safe?
Comprehensive cover usually protects a car owner against anything that can happen to a vehicle other than an accident. But, here's a but.
A lot many people, in the pursuit of saving money and getting cheaper car insurance, eliminate certain elements of their cover. For example, it wouldn't be strange for someone to skip the protection from water calamities cover knowing how rarely it rains in Dubai.
If the above statements sound like something you've done, might we suggest you to fish out your policy documents and check if protection against flooding, storms, hurricanes, etc, is included? If it's not, then I'm afraid we can't wish Happy Rains to you either.
Gridlocked traffic around Ranches, Motor City and surrounds due to flooding. Drive safe people. #DubaiRain pic.twitter.com/NFvT1KeVzZ

— Lovin Dubai (@lovindubai) November 26, 2018
Now as you're re-reading your motor insurance policy, also take a look at the Excess Fee – the amount the car owner has to pay out of his own pocket on a claim before the insurance company pays the rest. So in the event of having to file for an insurance claim, this figure is one that you'd want to remember.
Phew! With all that said, can we now say "Happy Rains!"?