Purchasing a car is just half way through your journey to actually start driving it on the roads of the UAE. There is still the matter of choosing a good car insurance policy for your newly bought ride. That's when the question "Which type of car insurance would be the best for me?" arises, which is then followed by one of the most common questions when buying car insurance: "What is the difference between third party and comprehensive car insurance policies?". Well, here is your answer:
Third party car insurance offers compensations for the damages and injuries that have been caused to the third party by the fault of the insured car's owner. It neither covers the cost of the damage caused to the insured vehicle nor of the belongings present in the vehicle at the time of the accident or road mishap. The policy goes best for the individuals who own an old car or a more used car as the repair bills can be easily afforded rather than paying the high premiums. The rates for this type of insurance are normally cheaper as the coverage is very low. It is also mandatory for car owners in the UAE to own at least a third party car insurance coverage.
On the other hand, comprehensive car insurance policies offer complete protection for your car against the damages due to accidents, theft, natural disasters, fire, road mishap, personal possession coverage and damages caused by civil disturbance, animals, or falling objects along with third-party liability insurance coverage.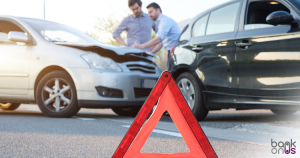 This type of policy suits you the best if your vehicle is new or expensive or if you are someone who always prefers to have a maximum coverage possible. The price range for the comprehensive insurance is usually higher as it covers a wide variety of cases as previously mentioned. Nonetheless, it is always good to be safe than sorry and you can have the peace of mind opting for a comprehensive car insurance plan.
Conclusion:
It is always advised to all car owners to understand the terms and conditions of the insurance plan they opt for which enables them to make better well informed decisions. BankOnUs offers a wide range of insurance policies that you can compare, choose the most suitable one for you and even customize according to your needs. Start now and get a free quote for your car!