As the famous saying goes, 'a penny saved is a penny earned', and since car insurance in the UAE is a must, it is common to always try and seek easy ways to save on auto insurance. We know you've already tapped in or compromised on your precious savings just to purchase a vehicle that's a necessity to get out and about around town. So, read on as we reveal 15 easy ways by which you can reduce spending big bucks on car insurance premiums.
1) Get Quotes From Different Car Insurance Companies And Compare Their Prices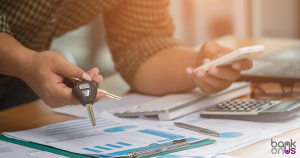 Since auto insurance is compulsory in the UAE, this sector is in high demand and it's no surprise you'll find plenty of companies around town aiming to outdo the other by offering a slew of attractive packages for every sort of requirement.
2) Compare Quotes For Free Online
With the digital age upon us, nearly all companies have made themselves current by jumping on the internet. And with good reason.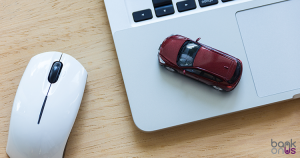 Everything you want to find out these days is just a few clicks away, done at your leisure in the comfort of your home, office or on the go via your mobile phone. You can easily find different auto insurance providers in your area and request for a quote, with most of them getting back to you within minutes. This way, you'll be able to check different prices at a glance and choose the one that best suits your needs. To help you on your way, give BankOnUs a try and get instant quotes for your car.
3) No Claim Discount
Another great way to save on auto insurance is with discounts such as the 'No Claim Bonus'. If you have a clean driving record and have never applied for any car insurance claim then you can obtain a No Claim Certificate or NCD and avail discounts which will be based upon the number of years written in the certificate. Discounts can save you up to 40% on your premium so continue to navigate your way across town safely and cautiously.
4) Is Comprehensive Coverage Necessary?
Comprehensive coverage is extended to the driver and the other cars in case of an accident and includes a whole lot of other extras that could just be given amiss especially if you are looking for a cheaper option. This includes cracked windshield, 24/7 roadside assistance or recovery breakdown, car rental while your car is at the garage, off-road cover, geographical extension cover to places like Oman, etc. and earthquakes, fire, floods and other natural calamities.
5) Renewing Your Car Insurance With The Same Provider
If you have been loyal to your car insurance provider for around 1-5 years or more at a continuous stretch, chances are they might just drop their rates by some percentage and give you a good discount based on the number of loyal years you've spent with them.
6) Inquire About Discounts And Offers
Many of the insurance companies in the UAE extend in-house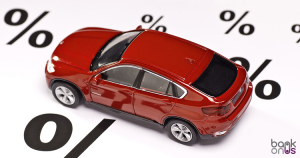 discounts and offers for their new as well as existing loyal customers. All you need to do is just ask them about any schemes that might help you save a buck or two while acquiring insurance. There's also an estimated annual mileage restriction which means the lesser the mileage clocked in, the better the discount.
7) Maintain A Good Driving Record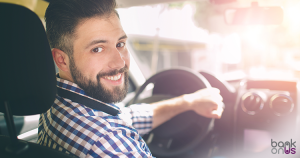 Your car insurance premium is also affected by your driving conduct. Maintain healthy driving, obey traffic rules and regulations, keep a clean record and minimize the black points that collect on the police database, all for a better car insurance deal. Also, do not drive rashly or under the influence of alcohol.
8) Car Value And Model
The vehicle you choose also affects the premium you will be required to pay. Factors like the age of your car and the type of transportation you drive plays an important role in deciding how much you are really willing to spend on insurance. For a lower premium, it's best to sought out car brands other than the luxury type such as Nissan Tiida, Honda City, Honda Accord or Toyota Corolla. Additionally, it also consumes less fuel. You could even look at the option of picking up an older, second-hand car rather than a brand new one.
9) Do You Really Require Agency Repair Cover?
When scouting around for easy ways to save auto insurance, you must consider whether opting for agency repair cover is truly necessary. Do you really require your vehicle to be repaired by the official dealer of the car brand as opposed to repairs carried out by an external insurance-appointed garage? Choosing the latter can help cut costs of the overall premium.
10) Refer Friends And Relatives
Some insurance companies in the UAE have a refer-a-friend program that lets your friends and relatives avail a certain percentage discount on their policy and since you have made the referral, you too get a discount voucher which can be used on your next policy premium purchase.
11) Spread Your Payment Over The Year
Residing in the UAE, there are a lot other costs to take care of such as house rent, utility bills, credit card bills, school fees and even car loan payments perhaps. Well, you'll be happy to know quite a few companies allow you to spread your premium across 12 months of interest-free installments via selected partner banks. This way, you don't need to ask for a loan to pay the company upfront.
12) Check For Insurance Discount Coupons
Just as you would scan through websites like Groupon and Cobone for dinner and entertainment deals, you'll also find some pretty good options for car insurance dealers right there alongside the other discounted offers.
13) Opting For Third Party Cover
The third-party cover has a limited reach, covering only the other car and passengers in case an accident occurs. In such an event, you will require to pay for all the damages to your own vehicle. Although it is typically a cheaper option, you might need to shell out more in case a mishap such as this takes place. So if you choose to opt for this type of cover, it is better to drive cautiously and maintain a clean record.
14) Be Selective Of Who Drives Your Vehicle
If you do choose the third-party cover, it's best that only you drive the vehicle. However, if a friend or relative with a valid license or permit asks to drive your car, you need to determine whether he or she is a bad or dangerous driver because in an event of a collision, you would end up paying for the damages.
15) Recheck Quotes Annually
It is a good practice to check quotes of car insurance companies every time your policy is up for renewal. This way, you won't miss out on cheaper plans or offers that might just be better than your current policy.
Conclusion
There are a number of car insurance companies scattered around the UAE, each offering customized, low-cost car insurance plans and policies that cater to your specific needs. However, it can still be a daunting task to accurately figure out how to acquire the best one without having to spend a large part of your life savings on this necessity. Just follow the aforementioned ways to save on auto insurance and you'll be able to cruise around the block without losing that content smile on your face.